Decorated Initials within a mount: £20 each, plus postage...
Every one unique, presented in a mount and cellophane packing for gift presentation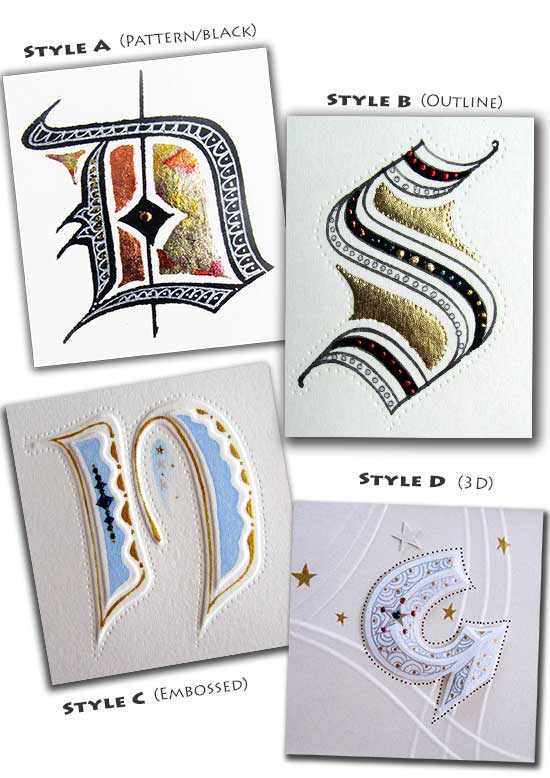 These are available to order and can be delivered within a reasonably short time.

The pen drawn letters are presented in a mount, approximately 6 inches square with delicately shaded colouring of your choice applied in and around the letter, as well as delightful coloured foils to add sparkle. Styles A and B are Black gouache and coloured foils, Style C is delicately embossed and water coloured with added gold and Style D prepared with 3D sculptured paper, decorated on an embossed background.

Embellishment and small dots of shell gold are added to the capital, with tiny stars added to the surrounding area. To complete the design, the letter is supplied mounted and presented in a clear cellophane envelope, just perfect for that special gift.

To order a decorated capital, please contact me by email or phone and I will send you images of the various designs available within the style chosen and initial of your choice.
Post and packing will be at cost and quoted before purchase. Thank you