---
TEACHING in JAPAN 2019 - Absolutely delighted to have been invited back to teach in Japan. It was another amazing experience!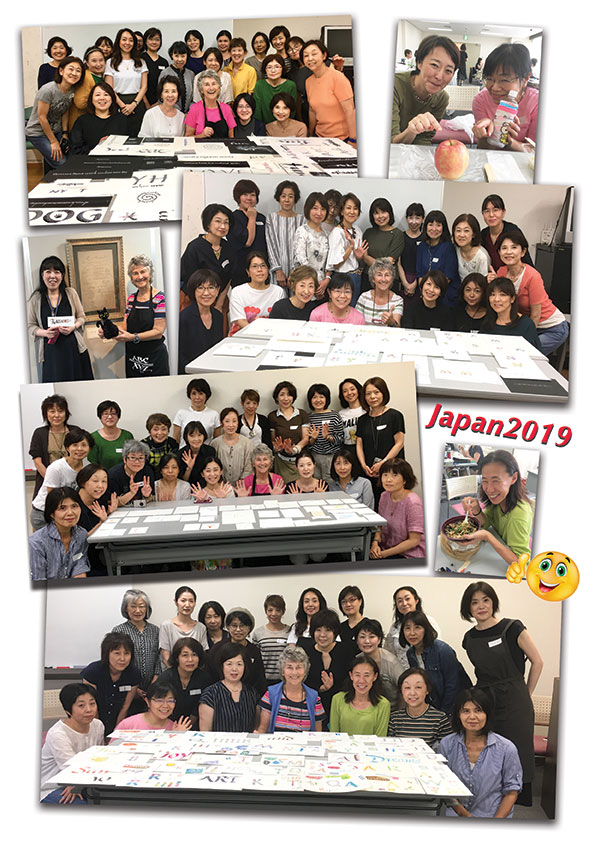 ---
APRIL/MAY 2015...
Following the birth of Prince George in 2013, I was thrilled to be asked to undertake another commission for a royal scroll ready for the birth of Princess Charlotte in 2015. However, I was unable to undertake the special project this time as I may not have been on hand to fill in final few details once the birth had been announced due to my teaching committment in Norway, although delighted to have been asked a second time.
---
APRIL 2015...
Just returned from teaching in Bergen, Norway, hosted by the Kalligrafisk Klubb chairman Bas Vlam and his family....it was absolutely great - I was made extremely welcome, thoroughly enjoyed the teaching and made new friends. Bas' cat 'Minoes' even joined us in class as you can see below!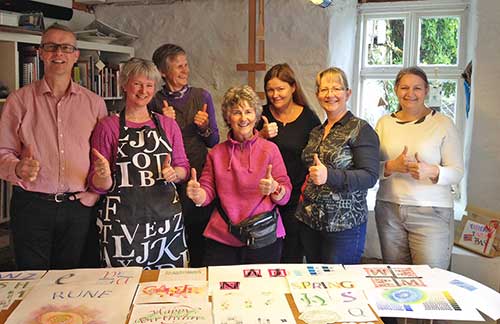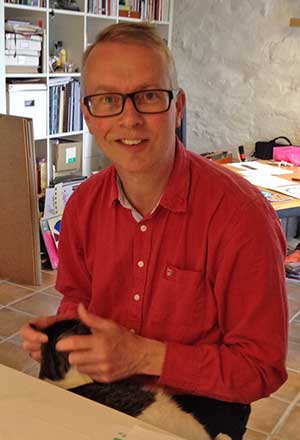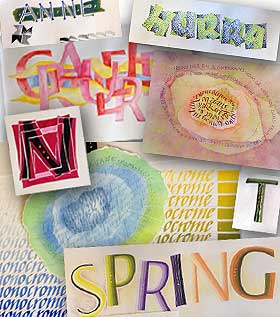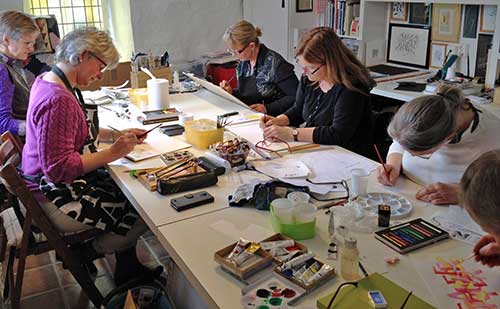 ---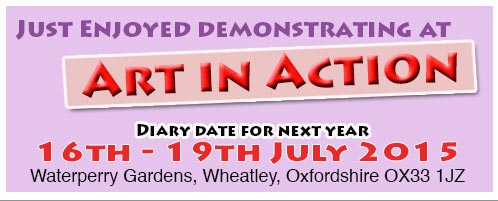 www.artinaction.org.uk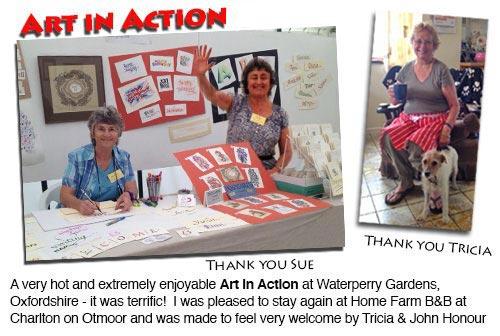 ---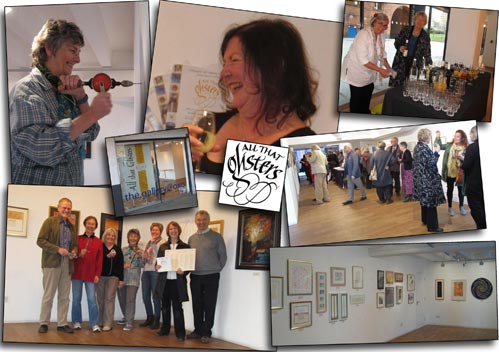 The Exhibition looks stunning - DEFINITELY NOT TO BE MISSED!
---
TEACHING in JAPAN 2010

I enjoyed three wonderful weeks teaching in three different cities, Tokyo, Osaka and Nagoya, it was an amazing experience.
I travelled on the 'Bullet train' between teaching areas and during my free days, I visited Mount Fuji with Mayumi and Yukie, enjoyed the deafening Cicadas of Osaka with Junko & husband Yoshiti, visited Nagoya Castle with Yukiko, Motoko & Olivie and the Ginza in Tokyo with Izumi. My thanks and best wishes to you all, it was a huge privilege to come.

---
Tervetuloa ! 'Hei' to all my new friends from my class... FINLAND was FANTASTIC!
I have just been teaching at the International Calligraphy Symposium, Satakunta University, Kankaanpää. It was a wonderful experience and I was made to feel extremely welcome by all the friendly, hardworking students of a range of ages. I also enjoyed the beautiful countryside of many trees and lakes as well as experiencing a traditional Finnish sauna followed by plunge into the lake for a swim !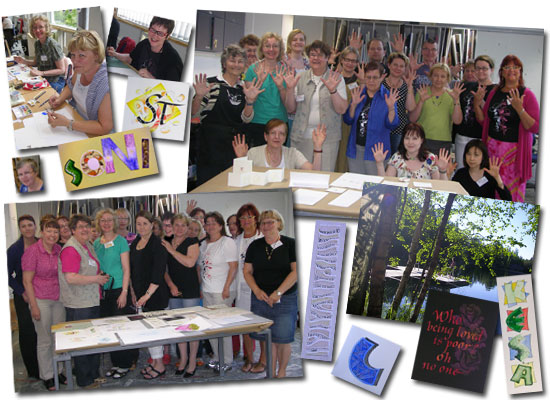 Kankaanpää, Finland, June 2010
---
Happy Birthday to Herman Zapf - foremost type designer of the 20th century...The card was commissioned by CLAS to celebrate 90 glorious years. Congratulations!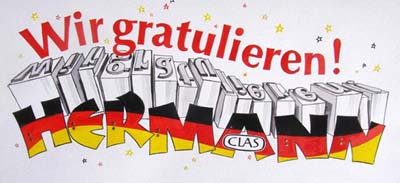 To see the inside of the card, hover the cursor over the image
---
CLAS Regional day, hosted by North Downs and South Hampshire Calligraphers, where I was demonstrating . A successful day all around, enjoyed by many visitors...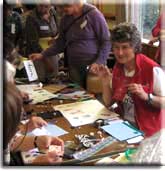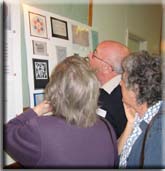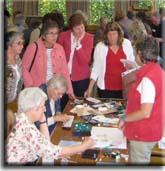 ---
For the third year in succession, demonstrating at ART in ACTION,
---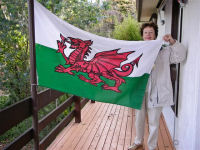 Hello Australia...
In October 2007, I was priviliged to enjoy five amazing weeks teaching in Australia, during which time I had the opportunity to hold workshops in Sydney, Canberra and Coffs Harbour in NSW, Goldcoast and Townsville in QLD and finally at Hobart, Tasmania.
I was overwhelmed with the welcome I received and felt amongst friends from the moment I arrived - there was even a Welsh flag to greet me in Canberra! From the very first, I was particularly impressed by the vibrant and flourishing calligraphy evident in Australia.
I was showered with delightful cards and gifts wherever I taught, which will be the best ever reminder of the wonderful memories of this latest visit to Oz...in turn, I learned how to pronounce such words as 'Wyny'd' correctly and to' chuck a you-ee' even, whilst in return spread 'bother' and 'bu--er' far and wide during fun times in workshops!
It was such fun - thank you hugely and I'll come back just as soon as you want...